Sending a Message to an Existing Contact:
To message an existing contact, either find their name in your recent activity feed or by using the search icon and typing their name.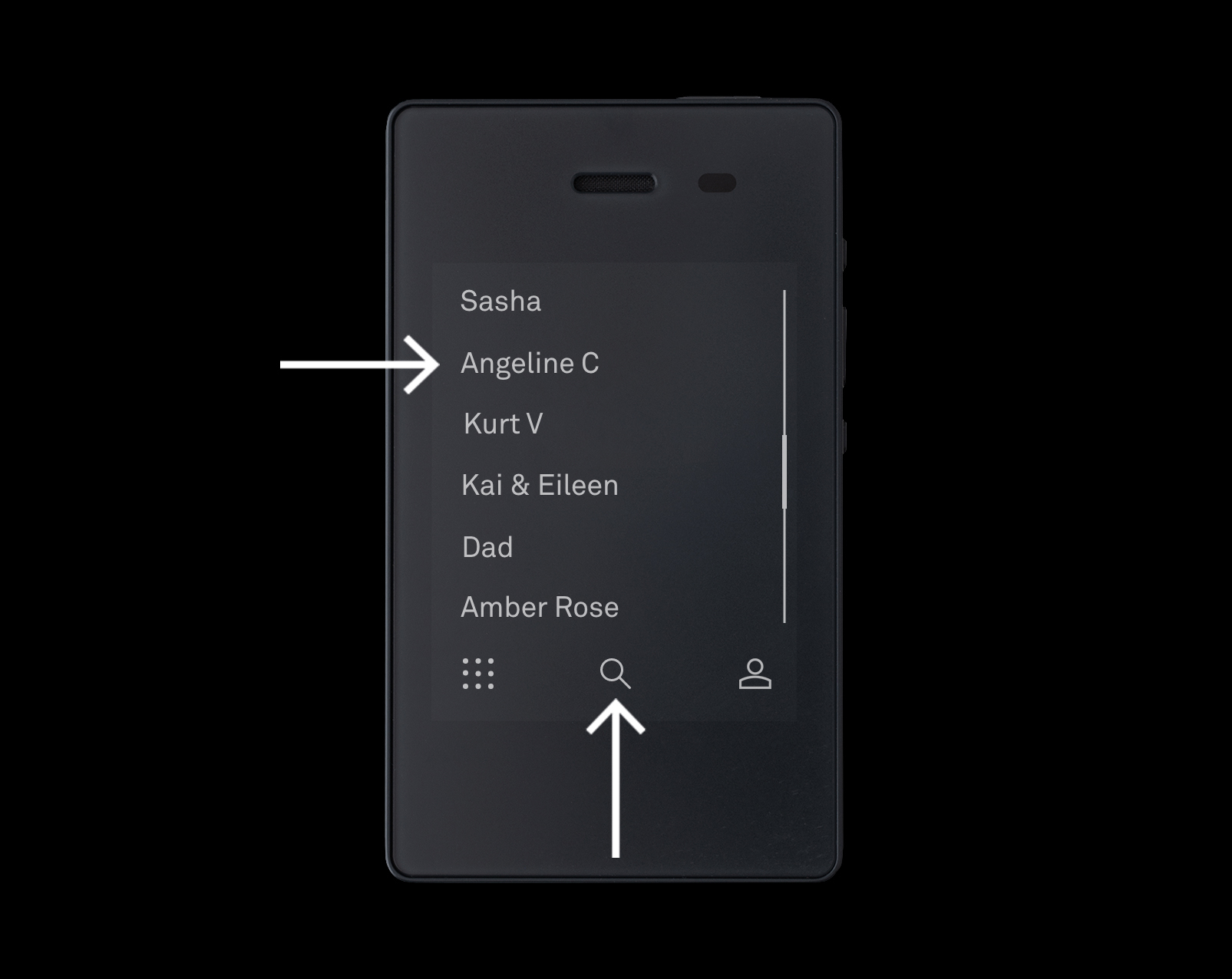 Click pencil icon to compose a new message to this contact: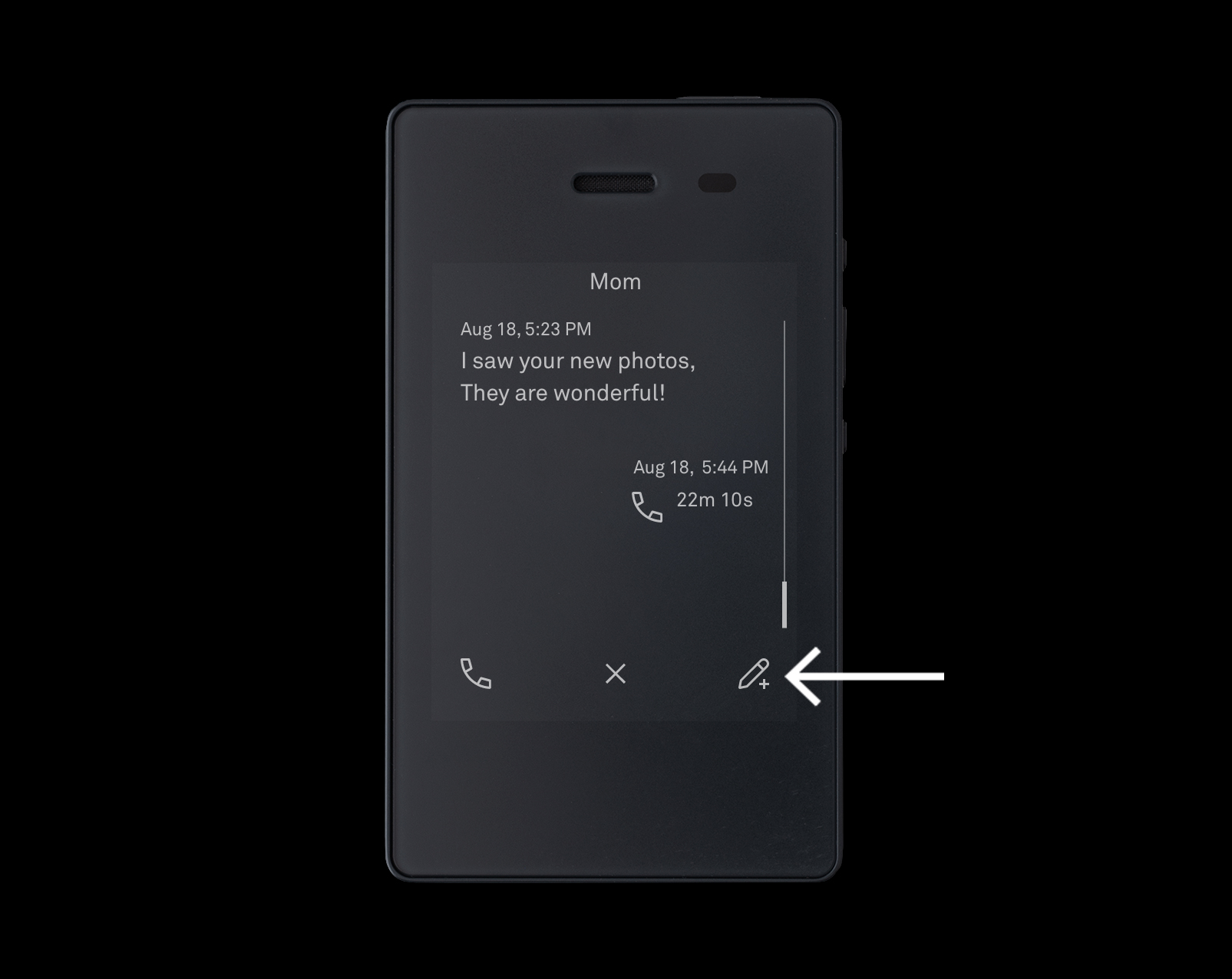 Sending a Message to a Number:
From the main phone screen, open the dial pad to enter a new phone number. Once you've entered the number that you would like to send a message to, click the compose message icon (pencil) to open the QWERTY keyboard. Type your message and press the send icon when you're ready to send the message.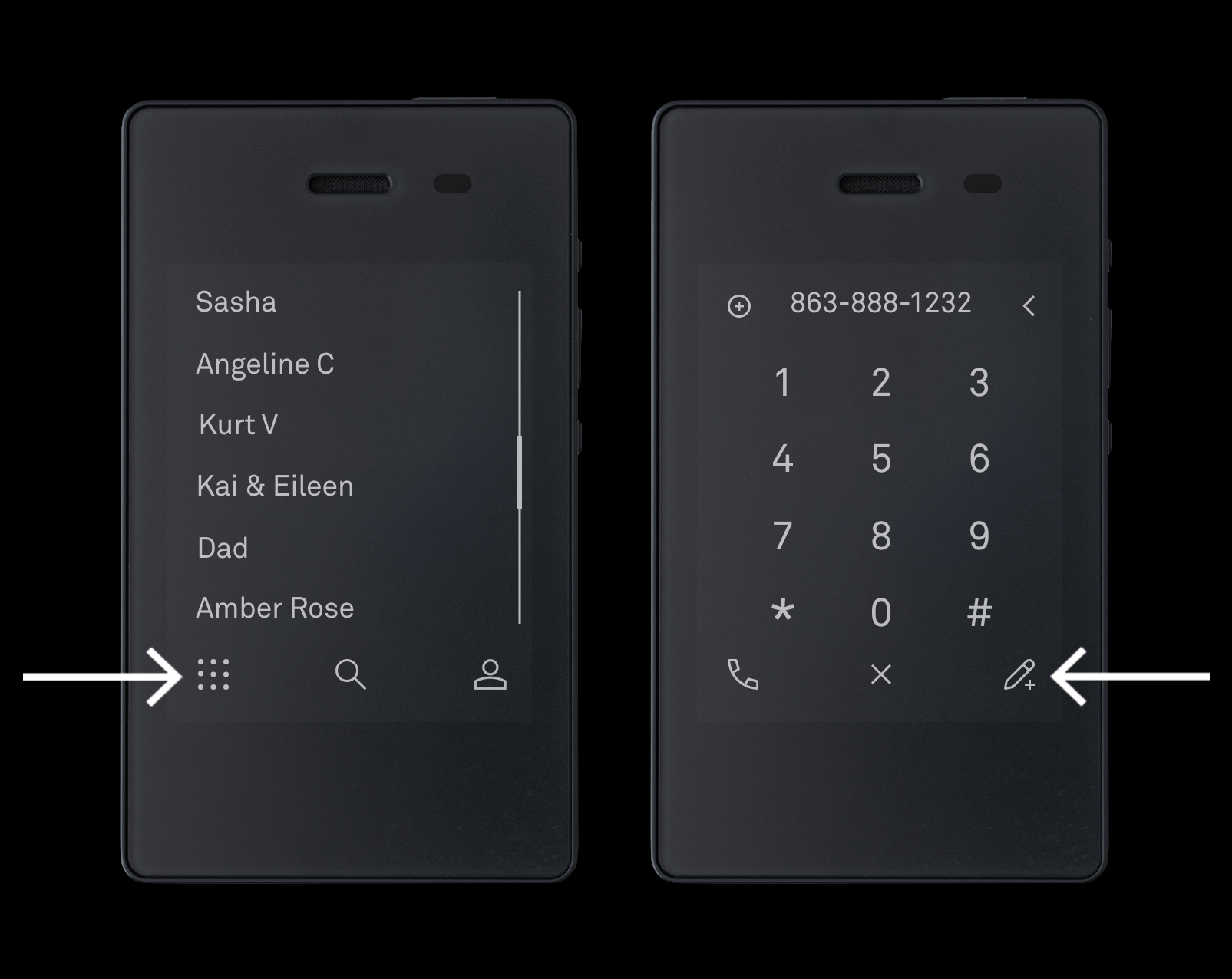 Composing a Group Message:
From the main phone screen, click the Contacts icon at the bottom right, and then click the Compose icon to compose a new group message.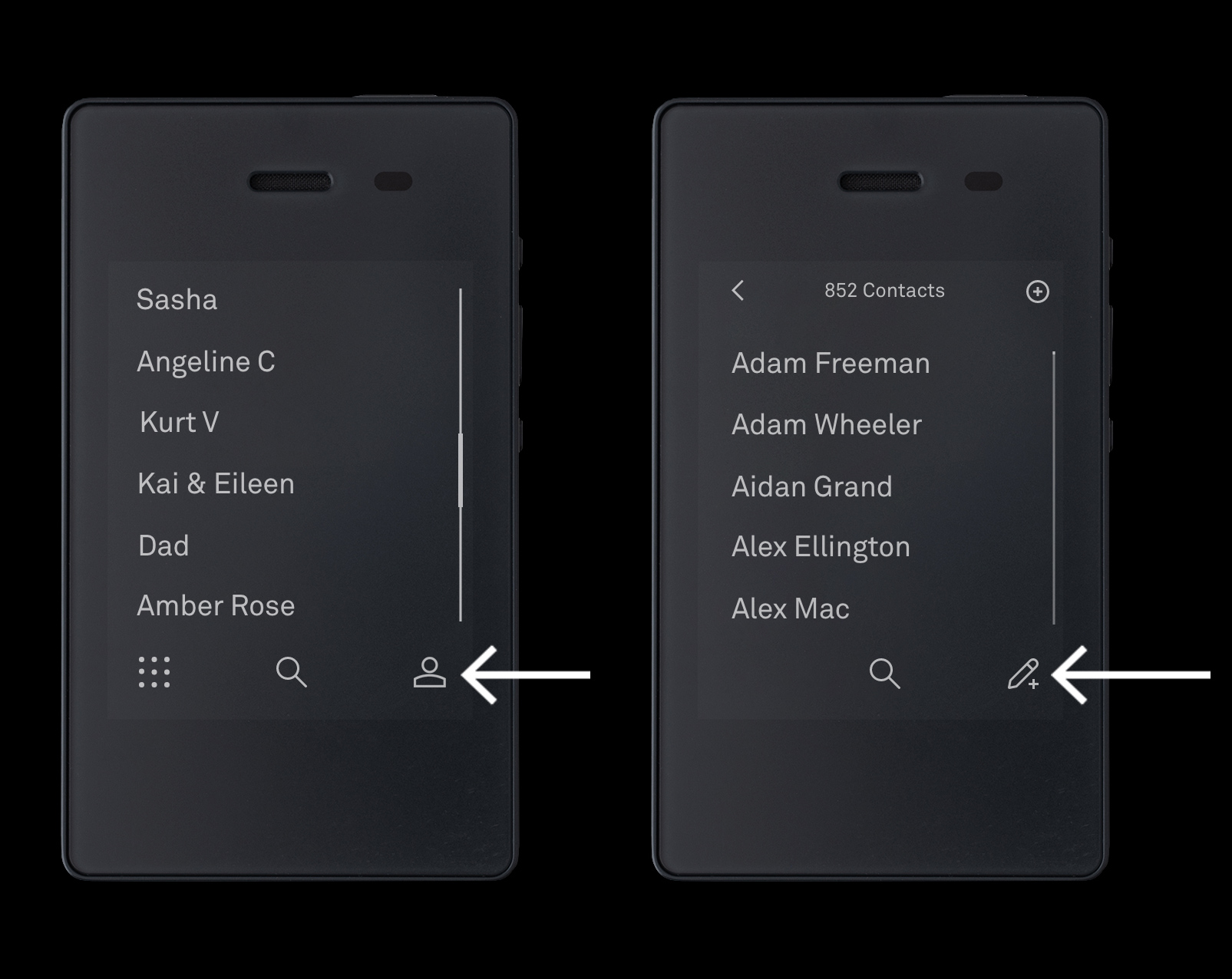 Using the (+) icon to add new contacts to the group message thread. When you are ready to compose the message, press the pencil icon again at the bottom right.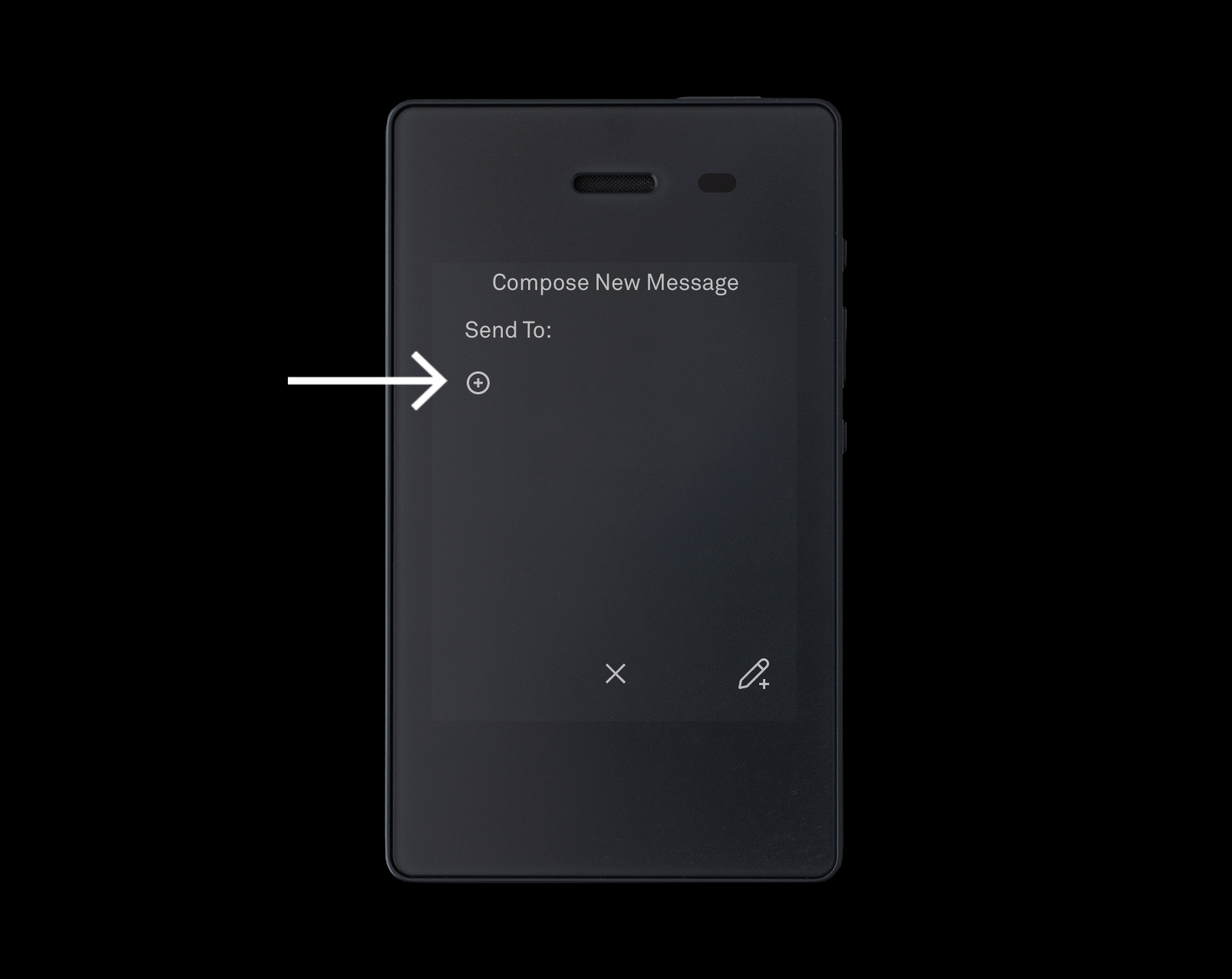 TIP: You can give group threads a custom name
Voice-to-Text:
Voice-to-Text is an optional feature for the keyboard. It transcribes your voice as you begin to verbally compose a message. The transcription is handled in an encrypted and non-user identifiable way with our partner Rev.ai. These transcriptions are never stored anywhere, nor is this information used in any way for other purposes like improving transcription services.
Voice-to-Text requires cell data for the transcriptions, if this is a concern for you and your SIM plan, we'd recommend disabling Voice-to-Text functionality.
Voice-to-Text is limited to the English language.
Settings to enable/disable Voice-to-Text:
Settings > Preferences > Phone > Messages: toggle "Enable Voice to Text"
Forwarding Texts with Links or Images to Email Automatically
By default, the Light Phone II will forward either incoming images (MMS Media) or any text that contains a link to a website to your Light Account email address. You can disable this setting too.
SETTINGS > PREFERENCES > PHONE > FORWARDING
Then toggle the setting "Email Links" or "Email MMS Media".
Keyboard Settings:
You can disable any keyboard settings like the Return Key, Auto-Capitalization, Auto-Period at any point. The keyboard settings are located at:
SETTINGS > PREFERENCES > GENERAL > KEYBOARD
Keyboard Layout
There are also currently three options for Keyboard layouts to choose from, QWERTY, QZERTY, AZERTY. We will be expanding this selection on going.