The Light Phone II does not display images. You will receive a photo icon when an MMS (the name for a text with media-like images or photos) is sent to you, indicating that someone sent you an image or video. Below are steps for setting up automatic forwarding of those messages to your email.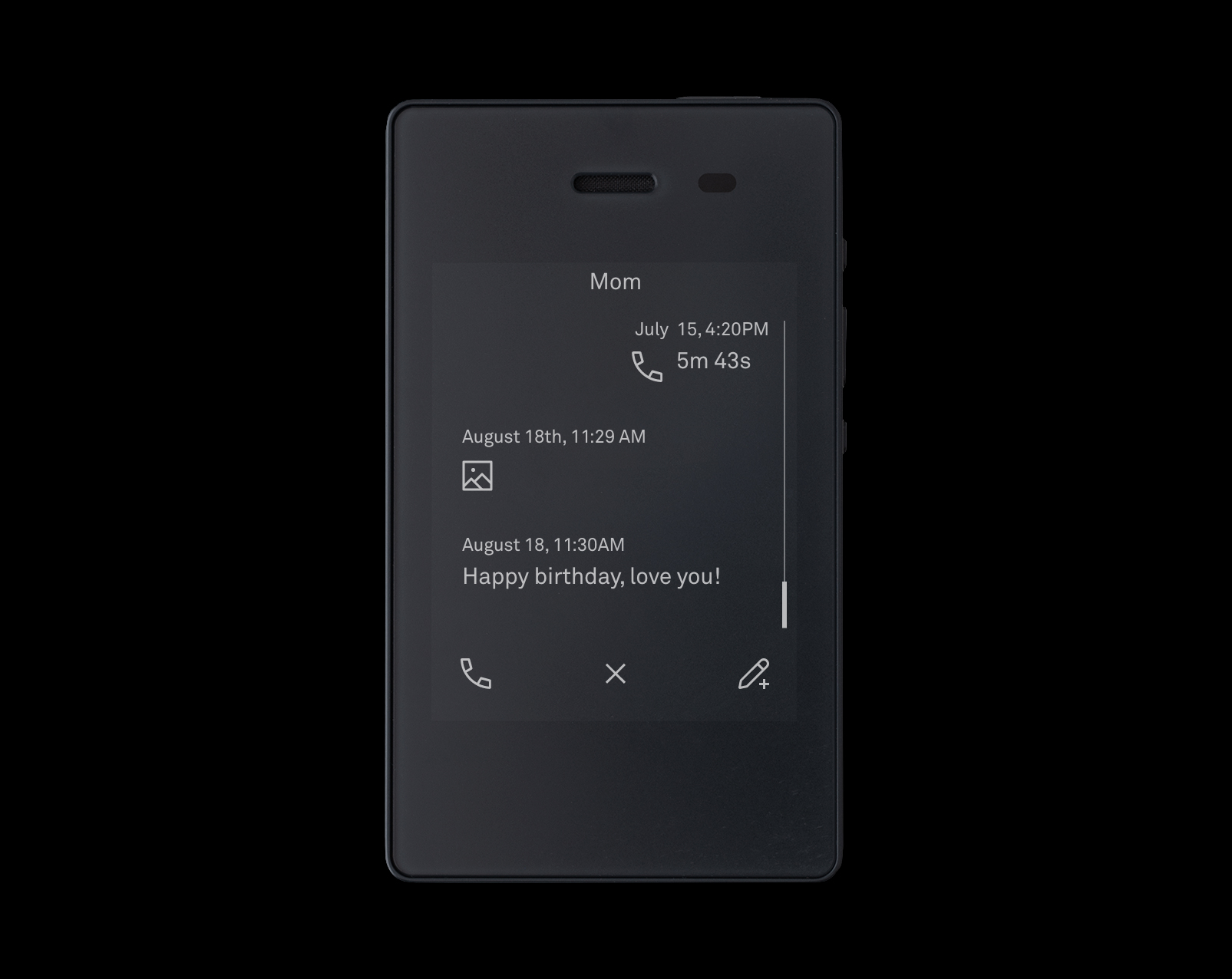 Example of Image Icon from am Incoming MMS Message
Forwarding Images to Email
Image forwarding is a setting in which all incoming MMS messages (images / videos) are automatically forwarded to the email address associated with your Light Account.


You can also manually forward any message to your Light Account email, with or without an image or link, by long pressing the message and selecting "Forward to Email".


NOTE: By default, this setting is enabled. You will need LightOS v148 or later to use this feature.
Auto-Forwarding Settings
To change these automatic forward settings:
SETTINGS > PREFERENCES > PHONE > FORWARDING
How does it work?
When Email MMS Media is ON, you will still see the photo icon in your thread when you receive any image/video on the Light Phone II. The forwarded image will automatically be sent from the Light Phone II securely to your email address. Simply open your email, look for the email from our no-reply@thelightphone email address, which contains your forwarded message. The forwarded message includes the name or number of the sender as well as the timestamp of when it was sent.
Not receiving the email with the forwarded image?
There is a chance that our email was accidentally sent to spam/junk folders. Please perform a search for "no-reply@thelightphone.com", it's the email address used to forward the image. Also check your spam/junk folders. If you find the missing email, you may be able to ensure that they will not be accidentally marked as junk in the future by saving no-reply@thelightphone.com as a contact.


Please check in Settings > Preferences > Phone > Forwarding that Email MMS Media and Email Links is toggled ON. If it is on, try toggling it OFF and then back ON to see if that helps. Please also try long-pressing the message and manually forwarding it to your email to see if it goes through.
In some instances, if the media shared is not something the OS is familiar with, it may not be forwarded. For example, it can't currently forward a shared contact file, audio message, internet link, or a location pin. These are things that we'd love to better support in the future.
Issues with forwarding MMS?
In some rare international situations related to specific carriers, we've encountered issues with receiving image messages on the Light Phone II. If you are experiencing an issue can you please contact us at support@thelightphone.com so we can take note and try to troubleshoot. Unfortunately, as a small team, we may not have the resources to investigate the issue locally with the carrier. We seriously apologize for any users that are experiencing this.