Phone calls are at the heart of the Light Phone II.
Dial a New Phone Number:
To place a call to a phone number not saved in your phone, you'll need to open the dialpad. First, open the phone from the lock screen by pressing the bottom center open icon, "O". Then from the main phone page (list of recent activity), click the dial pad icon on the bottom left.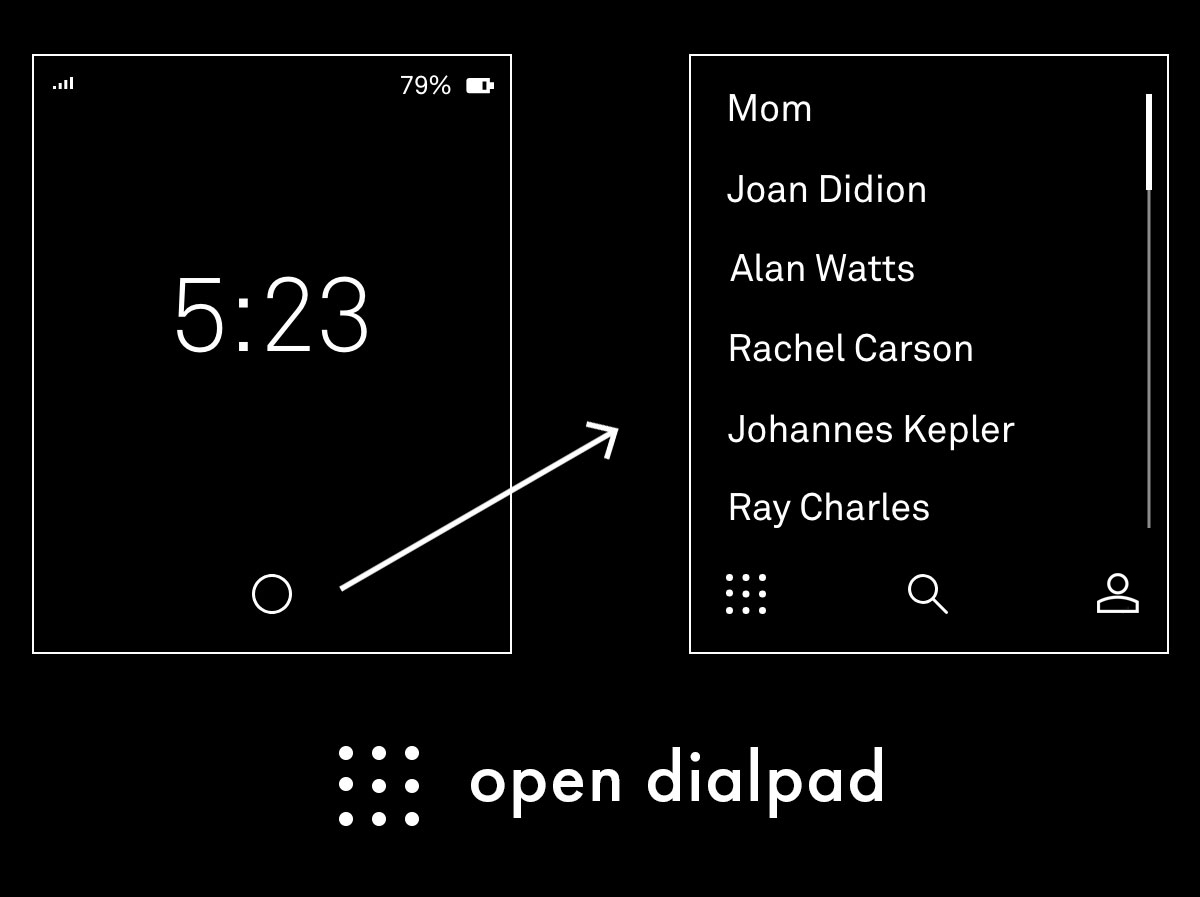 Enter the phone number you would like to call. As you begin typing you will see the various icons for different functions appear. To place the call press the phone icon on the bottom left.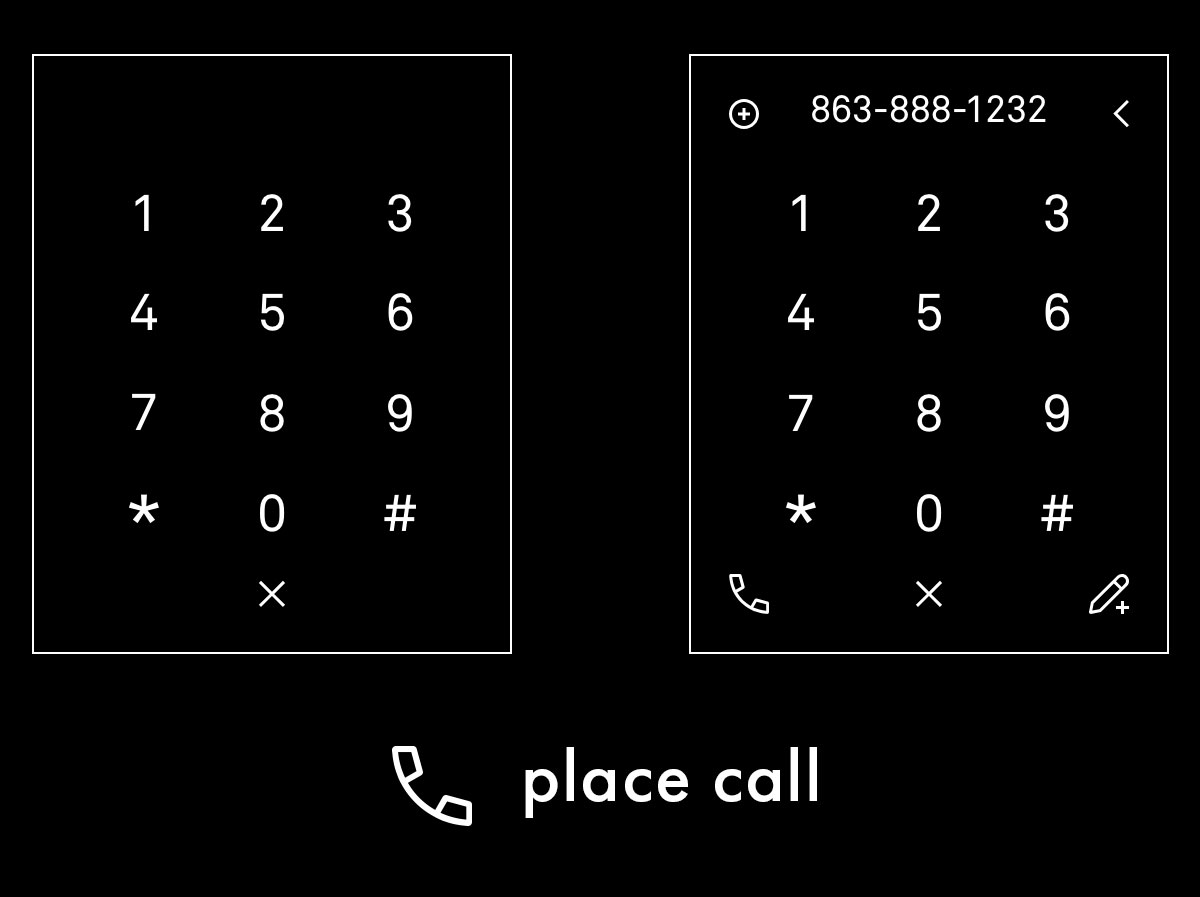 *NOTE: To add a "+" symbol for international numbers, long press and release "0".
Call an Existing Contact:
There are two ways to call an existing contact. If the contact is in your recent history, select their name from the recents list to open up your conversation history. On the bottom left of the thread you will see the phone icon which will begin calling that contact.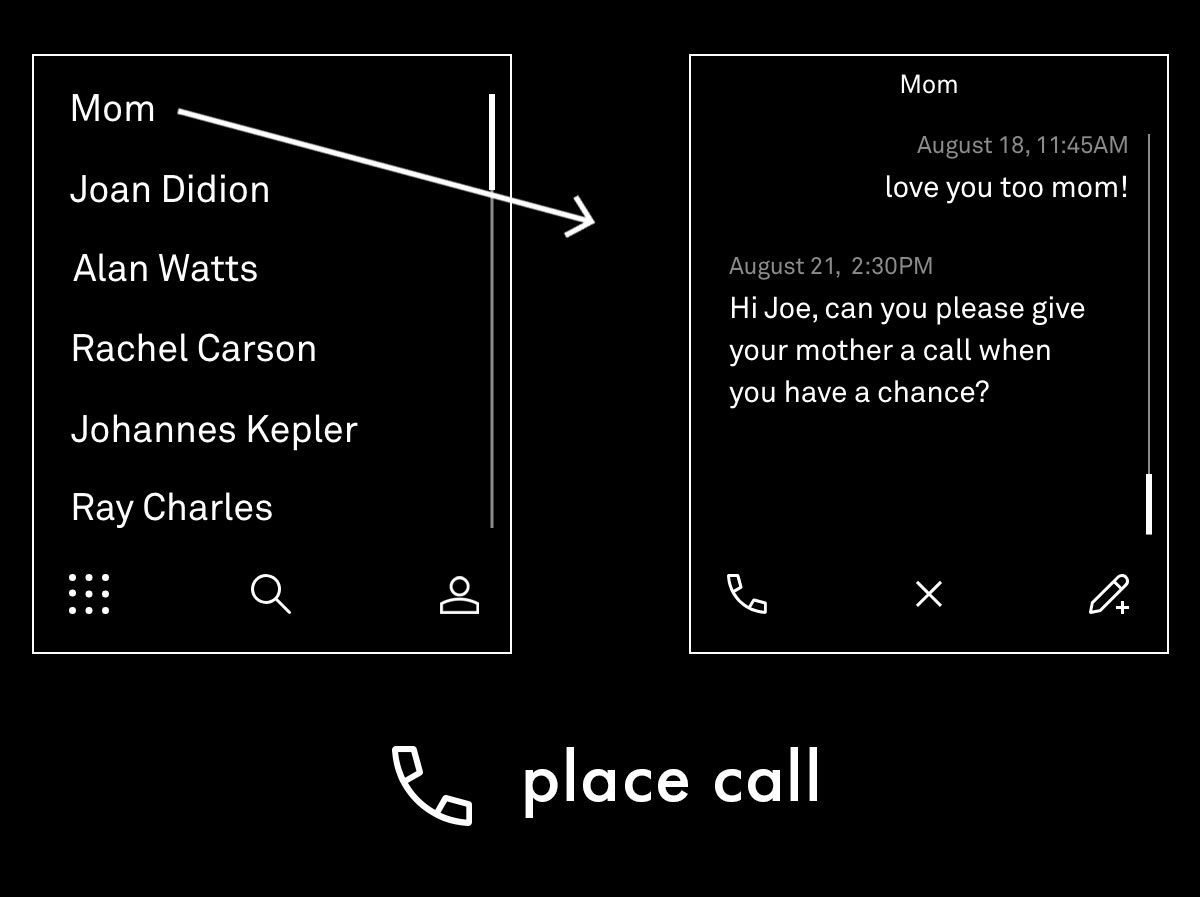 You can also search for a contact stored in your contacts by selecting the search icon from your main phone page. Type the name of the contact using the keyboard and then press the search icon to search for that user in your phonebook. Click the contact's name to open up their contact card and use the phone icon to begin calling that contact.