It's important to have control over your Light Phone notifications. You can choose the kinds of ringtones and alerts you would like for calls, messages, and the alarm.
Choosing the Sounds
Open Settings > Notifications > Select sounds for Calls, Messages or Alarms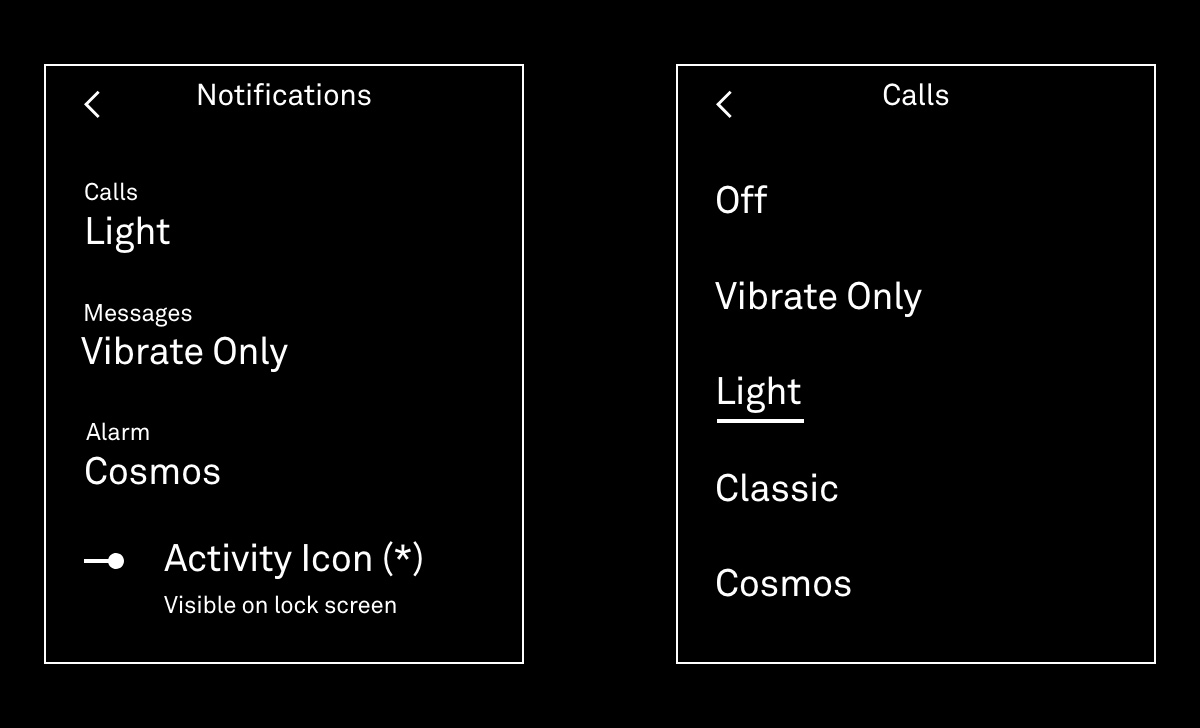 Notification Options:
Off: when the it's time for the alarm to alert you, there will only be a visible screen change, no vibration or sound.
Vibrate Only: the alarm will vibrate but will not make any sound
Various Sound Options: click on a name to preview its sound
Turning OFF New Acitvity Icon (*)
When you have an unread notification, either a new message or missed call, there is a new activity icon (*) on the lock screen next to the time to indicate this.
You can enable or disable this icon in the settings.
Open Settings > Notifications > Toggle ON / OFF "New Activity (*)" option.
Vibrate + Ring Setting
There is a toggle for "Vibrate + Ring", this setting when enabled means that in addition to the audible ringtone, the phone will also vibrate.